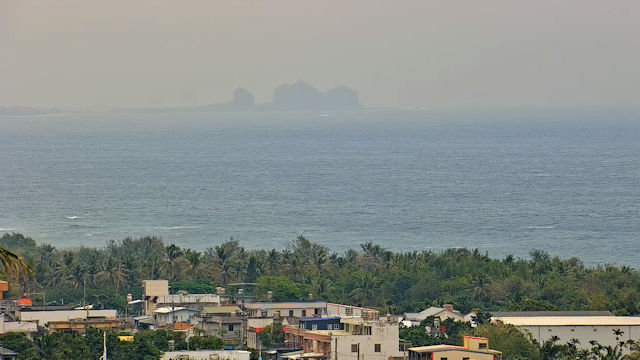 East Coast Webcams in Taiwan
The east coast of Taiwan is renowned for its stunning mountain scenery. If that's what you were hoping to get a glimpse of, but discovered the impeccably kept lawns of the Torik Visitor Center instead, try the Sanxiantai feed. It's the one you're looking for.
Sanxiantai is the area of Taiwan's east coast with the impressive outlook. Miles of pebble beach line the bay, there are peaks in the background and the strangest, humpbacked bridge you'd ever want to walk over provides access to one of the several offshore islands. Designed to replicate the rolling waves of the Philippine Sea, the Sanxiantai bridge is more like a stomach dropping, pedestrianized version of a rollercoaster, but without the accompanying screams.