We're aware of an issue with this stream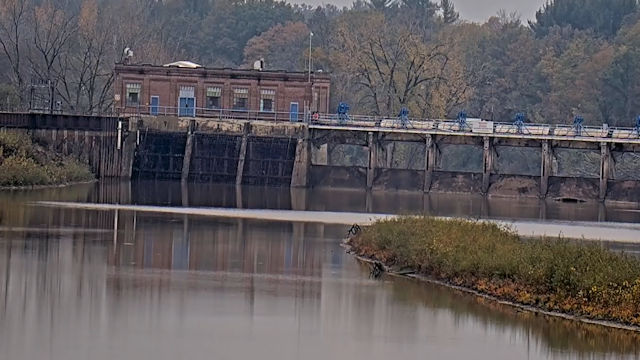 Dam Webcams of Michigan
Dams, dams, more dams, a dam in construction, a few cars, the back ends and outboard motors of a couple of boats and some scenery are what you'll see if you flick through this collection of Michigan webcams.
Michigan is a state in the Great Lakes region of the American Midwest. As the Great Lakes are the biggest expanse of freshwater on the planet, you'd think Michigan would be content with the amount of water there was already, but apparently not. In Michigan it seems they have a sort of fixation with lakes and dam the rivers to create new ones all for themselves.
If you're wondering which river is being dammed on the Edenville live feed or why the feed doesn't mention the river's name only down river, you're about to find out why. If you've well and truly mastered spelling Mississippi without faltering, set yourself a new goal because the waterway in question is the Tittabawassee River. No, it really doesn't roll off your tongue quite so easily as Mississippi does, but keep trying.