We're aware of an issue with this stream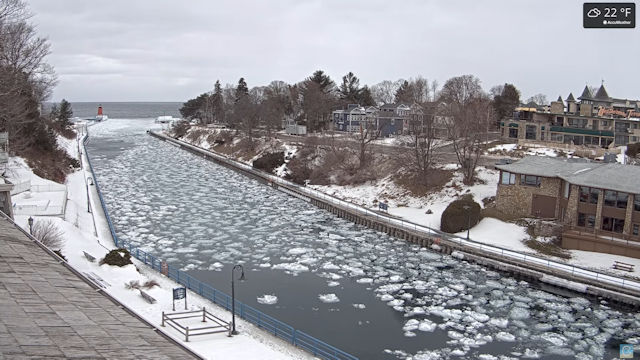 Charlevoix Town Webcams
If you suffer from aquaphobia probably the last place you'd choose to live would be Charlevoix, a town in the US state of Michigan.
In Charlevoix there's water everywhere. The town is built around Round Lake, is bordered to the west by Lake Michigan and to the east by Lake Charlevoix. Is that all? No, it's not. A canal connecting Round Lake to Lake Michigan also runs through the town.
Needless to say, Charlevoix is a very popular place with folks who enjoy boating. The nautical fun all ends when winter sets in as Round Lake and the canal have a tendency to freeze over in the sub-zero temperatures. Guess that's the perfect season for the Charlevoix residents to take up ice fishing instead of sailing.