We're aware of an issue with this stream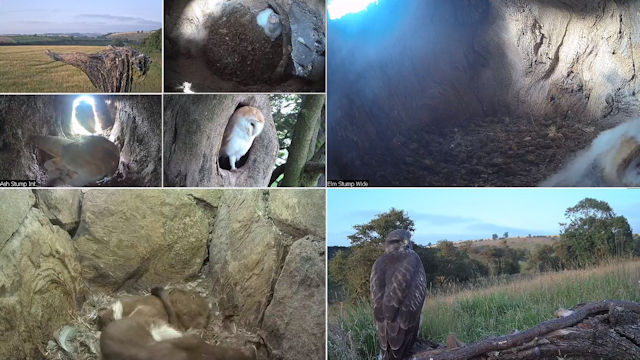 Birds of Prey and More in Thixendale
The Yorkshire Wolds are probably not the first place you'd go in search of birds of prey, but focus a webcam or two in the right direction as artist Robert Fuller from Thixendale has done and you'll be amazed at the variety of birdlife, raptors and otherwise, that appear.
With these bird of prey live feeds you can spy on owls and kestrels in their nests as well as watch them fly in to feed on the meat Robert leaves hanging from a tree trunk. The feeds can get a bit gory at times, but then these are birds of prey and they're definitely not vegetarians. Neither are stoats, but they're still cute even though they're naturally vicious.
If there's a bird that's not moving it could be the camera is pointed at one of Robert's paintings. His artwork is so lifelike it truly is hard to tell the difference between a painted version and the real thing.