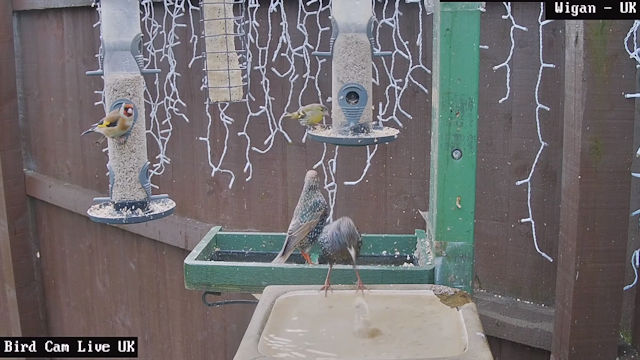 Bird Feeder, Nest and Weather Cams in Wigan
Wigan is a town in the Greater Manchester area of Great Britain that has long been associated with men in flat caps and homing pigeon racing. Take a look at all of these three Wigan webcams and you won't see any of either. That's a shame as flat caps are quite in trend at the moment.
What you will see on these live feeds streamed by Bird Cam Live UK is a garden bird feeder where over fourteen British species drop in to peck, a nest box bare of twigs and some tree branches masquerading as a weather cam. Our hypothesis is – Wigan birds are shy, not theatrically inclined and don't like to appear on bare boards and beneath bright lights. Stay tuned though and a cheeky sparrow will flutter in to be the star of the show when it takes a bath in the fountain.