We're aware of an issue with this stream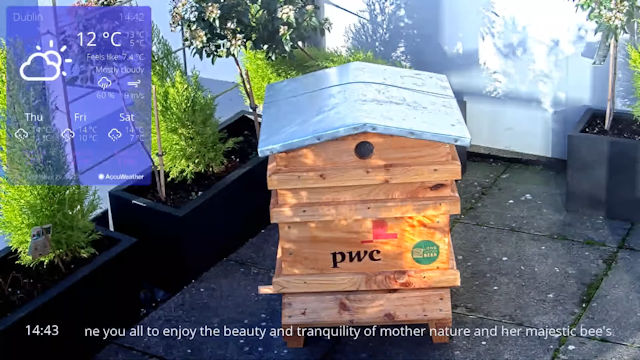 Bees at the Offices of PwC in Dublin
Once upon a time most offices would have a pencil sharpener somewhere in the building. Over time, they were replaced by computers and printers and all sorts of other digital technology. At the Spencer Dock office of PwC in Dublin they have a beehive.
PwC is a company dedicated to problem solving, technology, assurance, tax matters and audits who employ almost three-hundred thousand people worldwide. Do they know something about the future evolution of office work the rest of us don't?
Maybe at some time in the future, if the internet ever fails, the bees will be used for delivering messages just like pigeons used to be. Meanwhile, the bees stand as a visual reminder to all the employees that the office has to be a constant hive of buzzzee activity.