View Princess Juliana Airport. (Opens in a new window).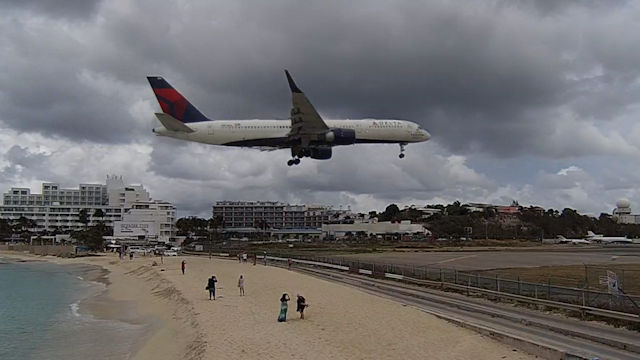 We're aware of an issue with this stream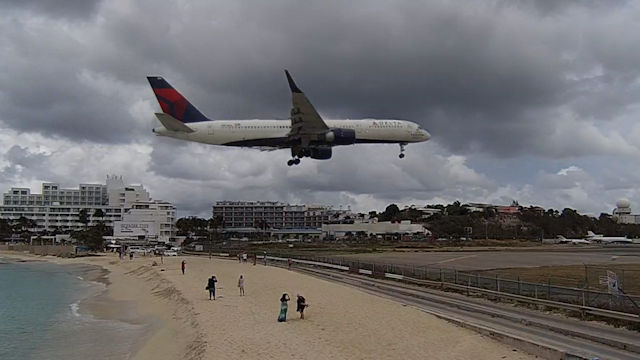 Beachside Landings at Princess Juliana Airport
There's nothing more exciting than watching an airplane make a dramatic landing and they really don't get more dramatic than the ones you'll see on this webcam streaming from the Princess Juliana Airport.
The Princess Juliana Airport is on the Dutch part of the island of Saint Martin in the Caribbean. The airport runway starts where the beach ends and if you're laying prone on the sands, you'll get a fantastic close-up view of a plane's undercarriage as well as being totally deafened by the reverse thrust as it swoops in to land. Maho Beach really isn't the best of places to choose if you want to enjoy a quiet day's sunbathing.