We're aware of an issue with this stream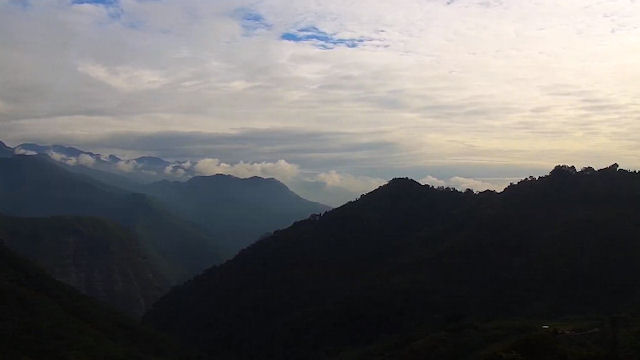 Alishan Township Area Webcams
The Alishan Township is an area of outstanding natural beauty in the mountainous central regions of Taiwan. If you're a fan of Sushi and didn't know where in the world wasabi came from, you do now.
Wasabi loves the damp climate of Alishan and thrives there. Tea does too and they are two of the region's main crops, but tourism is the area's main industry and with good reason. Take a ride on the Alishan Forest Railway and it'll zig-zag you through fifty plus tunnels and over a similar amount of wooden bridges all in a dense, jungle-like setting.
It's an amazing trip on the train through the Alishan National Scenic Area, but nowhere near as impressive as crossing the Taiping Ladder. If you suffer with vertigo take a deep breath before taking a look at the live feed from Taiwan's longest suspension bridge. The bridge stretches across a gorge at a dizzying altitude of more than three-thousand feet. As if that wasn't spectacle enough, it's illuminated nightly with an awe-inspiring rainbow of colors.