We're aware of an issue with this stream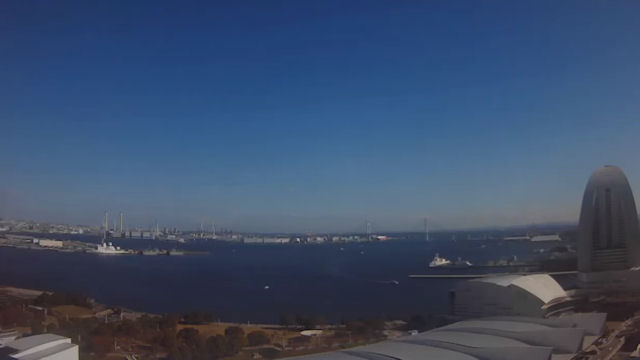 Yokohama Port Webcams
These live feeds will show you one of the world's busiest ports in action. It's one with a spectacular backdrop too.
Yokohama is built around an inlet of Sagami Bay on the Japanese island of Honshu. After starting out as a traditional fishing village, its continuing development began during the silk trading era of the second half of the 19th century and hasn't stopped since. Yokohama has now grown to be the second most populous city in Japan after the capital, Tokyo.
The towering buildings are an area known as Minato Mirai 21, the city's business district. Two of the structures are more eye-catching than the others. The tallest is the square-shaped Yokohama Landmark Tower. The tower is almost a thousand feet high and has over seventy floors. 
The thin, wedge-shaped building in view from the Yokohama Port webcam is the luxurious Intercontinental Yokohama Grand Hotel. The design of this five-star plus deluxe hotel was inspired by a yacht under sail and there's no doubt the architect totally nailed it.