We're aware of an issue with this stream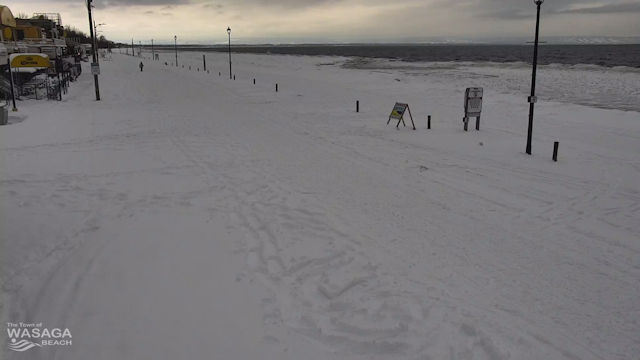 Wasaga Beach Webcam
If you clicked into this webcam hoping to see ocean waves crashing against a stretch of sand – well, scoring one out of two isn't too bad. Wasaga Beach has plenty of sand but no ocean waves.
Wasaga Beach is a town built in a bay on the south-east shore of Lake Huron in Ontario. Yes, there are waves sometimes, but freshwater ones rather than salty. Not a lot happens in Wasaga Beach unless it's the brief summer season when the town receives a steady influx of visitors.
While Wasaga Beach can lay claim to being a town on the longest freshwater beach in the world, that's not a major tourist attraction when the sand is covered with snow for several months of the year. Then again, you never know, beach skiing could well become a new trend.