We're aware of an issue with this stream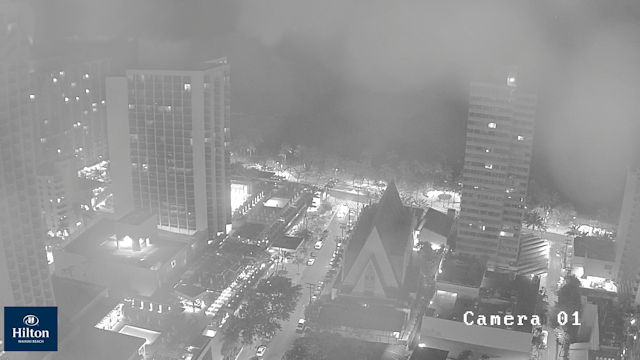 Waikiki Beach in Honolulu
When the Hilton Hotel company installed this Waikiki Beach webcam thirty seven floors up on their hotel, it's quite possible they didn't consider what distance and altitude can do to a view.
Waikiki Beach is world-renowned for its fabulous beaches and there are in fact miles and miles of pristine sand lining the southwestern tip of the island of Honolulu. What you can see of those beaches on this live feed is about a hundred metres stretch or thereabouts as the high rise hotels the resort is also famous for get in the way.
To be honest, the Hilton Hotel Waikiki Beach is being a little cheeky calling this their surf cam. You're more likely to spot bubbles in the neighbouring hotel's kitchen sink from this angle than you are to see the waves rolling in.