We're aware of an issue with this stream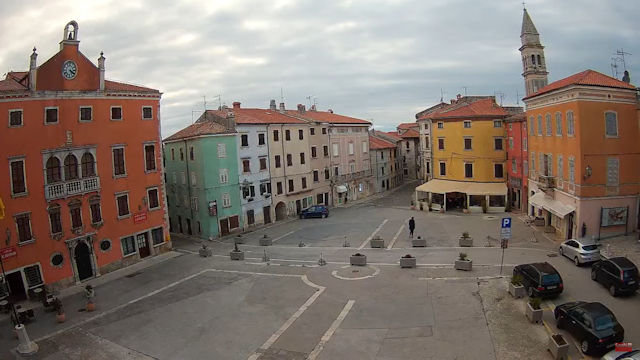 Vodnjan Town Webcam
If you're pondering on the reason why you've never heard of the Leaning Tower of Vodnjan, it's because the St Blaise bell tower in Vodnjan doesn't lean, it's as straight as a dye.
The bell tower of the St Blaise church is about the only claim to fame this Croatian town has apart from a few saintly mummies reputed to have healing powers that are stashed away behind the church altar. Rather than being modelled on the Leaning Tower of Pisa, the sixty meter plus bell tower is a copy of the St Mark's Campanile on the basilica in Venice only thirty meters shorter.
Hopefully the St Blaise bell tower is not a copy of the St Mark's bell tower that collapsed in 1902, but a copy of the new one which replaced it. If that lean wasn't due to camera angle, it would certainly be quite worrying.