We're aware of an issue with this stream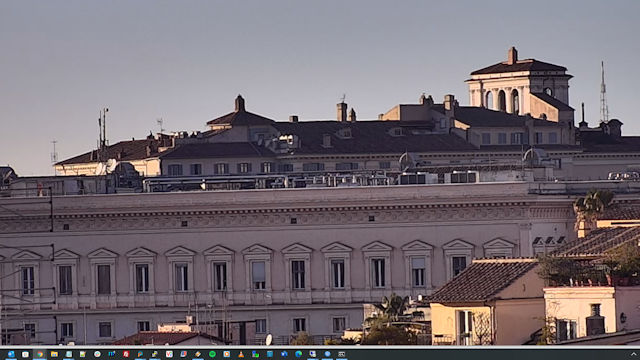 Views from the Monti Palace Hotel in Rome
If you were searching for a cam showing the skyline of Rome, while you may have found this one that's being streamed from the top of the Monti Palace Hotel, as far as skyline cams go, it's sadly lacking – or is it?
Stay with the cam as it pans and you'll get a glimpse of the real Rome. Moss-covered rooftops, lots of TV antennas, people's washing blowing in the breeze, pigeons flying in and out of a belltower and more than the odd one or two church domes. 
Try not to blink at the wrong moment and your patience will be rewarded with a fleeting view of the Mole del Vittoriano and the incredible twin statues of the winged goddess Victory driving her four horse chariot that top it.