We're aware of an issue with this stream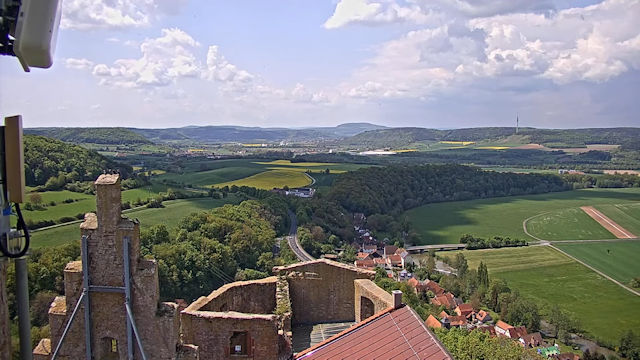 Trimburg Medieval Castle Ruins and Scenery, Elfershausen
It's hard to imagine what Baron von Trimberg, who began the construction of this hilltop castle in the 12th century, would make of the view today.
The vistas down into the valley and over the village of Trimburg from the castle ramparts might not have changed too much, well, apart from several modern additions to the scenery that would probably have left the baron totally perplexed.
Watch this panoramic live feed streamed by HOneyBee Online Studies for a couple of minutes and you'll suddenly see some objects appear that definitely didn't exist in the late 1100s. No, the War of the World's isn't about to start, but it has to be said that the nearby conglomeration of gigantic satellite communication dishes really don't enhance the view at all.