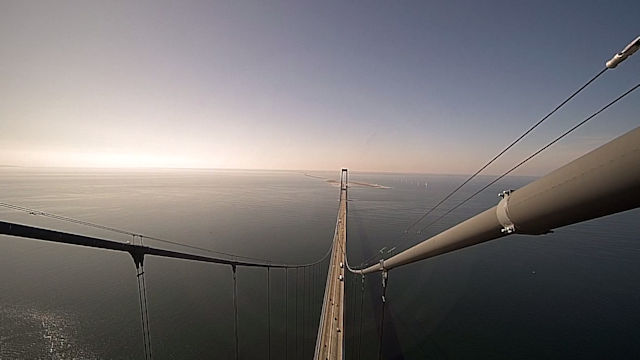 The Great Belt Fixed Link Bridge Webcams
When construction on the Great Belt Fixed Link Bridge in Denmark was eventually completed in the late 1990s, they couldn't come up with an imaginative name and so called it exactly what it is.
A fixed link bridge is a type of suspension bridge and this one is over twenty thousand feet of steel and concrete crossing the Great Belt strait between Funen and Zealand. The cam is perched on top of one of the pylons and gives cam viewers a birds eye view of the traffic streaming across the bridge and far, far into the Danish distance.