We're aware of an issue with this stream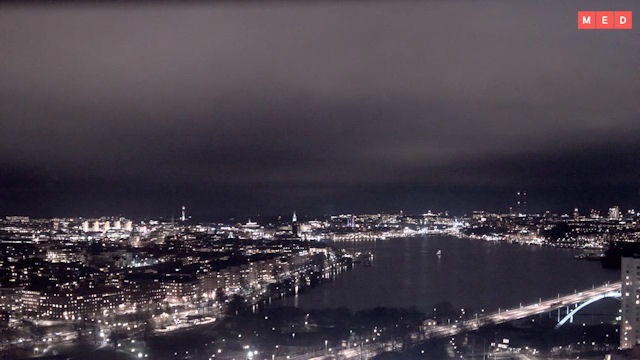 Stockholm Riddarfjärden Bay & City View
Stockholm, the capital of Sweden, is an unusual European city for one reason. The city is built on fourteen different islands in the waters of Lake Mäleren, the third biggest lake in the country.
This webcam streamed by Medview focuses on Riddarfjärden Bay. The broad inlet is on the lake's eastern shore. Crossing the bay is one of Stockholm's fifty plus road and foot bridges which connects this area to the other islands of the city.
Riddarfjärden Bay is also where Stockholm's old town, the Gamla Stan is. The historic area dates back to the 13th century and is full of cramped narrow streets lined with colorful buildings.