We're aware of an issue with this stream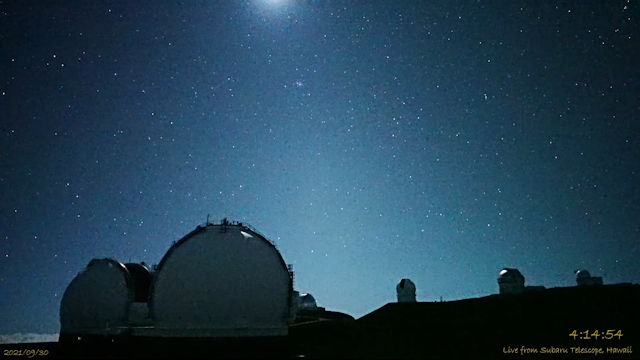 Starry Skies from the Mauna Kea Observatory
If you're suffering from insomnia and counting sheep doesn't send you to sleep, try counting the stars in the sky on this live feed from the Mauna Kea Observatory, it'll do the trick.
The Mauna Kea Observatory is a private astronomical research centre located fourteen thousand feet above sea level atop the dormant volcano, Mauna Kea, on Hawai'i Island. Join the space observatory's webcam during the day and you won't see much more than bright blue skies and the odd wisp of cloud floating by. After nightfall the picture changes completely as Hawai'i Island has the best dark skies of anywhere in the world.
Start viewing the Mauna Kea Observatory webcam as dusk creeps across the horizon and you'll see a million stars make their regular nocturnal appearance. Stare long enough and you may well find yourself nodding off as the winking, blinking lights can be pretty hypnotic. Sweet dreams.