We're aware of an issue with this stream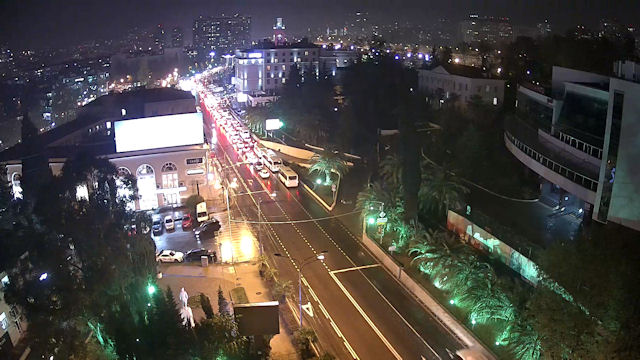 Sochi City Webcams
If you're a winter sports, football or formula one fan, you may well have heard of Sochi, a city on the east coast of the Black Sea. It's hosted many major sporting events including Olympic and Paralympic Games and is one of Russia's most popular resorts.
This Russian city has first-class facilities for summer vacations that draw more than two million people a year. Luckily the city has plenty of beach space to accommodate everyone. Sochi is just as busy during the colder months too when folk flock there to enjoy the superb skiing.
Sochi wants the entire world to know how wonderful a place it is and you can investigate just about every square inch of it through the three-hundred plus feeds streaming on the Sochi camera link below. Is it worth taking a look? Definitely!