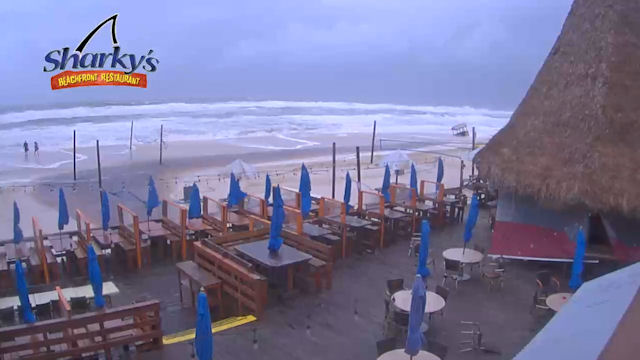 Sharky's Beachfront Restaurant Webcam
30 years of dining history are here at Sharky's – originally set up by the late Clark 'The Shark' Bennett, an ex-banker who gave up one career for another on the beachfront! Open 7 days a week, the usual seafood and bar fare is on offer along with live music taking place in its famously large (supposedly biggest in America) Tiki Hut!
The webcams both look out to the seafront over some seating area at the front of the restaurant. On the beach it appears that volleyball is played and apparently great sunsets can be seen on second angle!