We're aware of an issue with this stream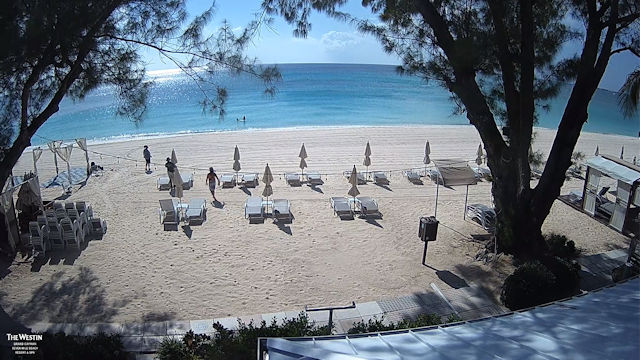 Seven Mile Beach on Grand Cayman
If the Cayman Islands is one of the places you'd love to visit, but a stay there would break your vacation budget for the next five years, don't look at these live feeds streamed by The Westin Resort from Grand Cayman. It might take you a while to recover.
Not only is Grand Cayman a paradisiacal getaway destination, and a major stop off point for cruise ships in the Caribbean, it's a British Overseas Territory that is a tax and banking haven. Thankfully, the six hundred plus banks on the seventy-five mile square island are located somewhere other than Seven Mile Beach.
While it may be called Seven Mile Beach, the name is deceptive. The stretch of white coral sand on the island's west coast measures quite a bit less. With so many number oriented people residing on the island it's surprising they can't get their numbers right. Still, maybe they're too busy counting dollars to worry too much about the odd mile difference to reality and the beach's name.