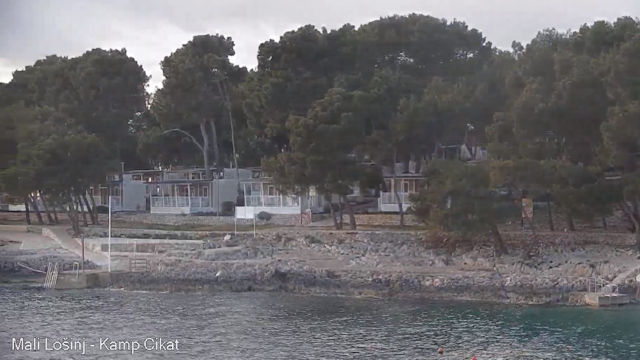 Seafront Campsite Cams on Cres & Lošinj
Cres and Lošinj are two of the main islands of a Croatian archipelago in the Adriatic Sea. Lošinj is more developed than Cres, but while neither are major tourist destinations they do attract visitors who prefer a simpler style of vacation in tents and chalets rather than five star hotels.
Through these four live feeds streamed by Camping Cres Lošinj, you'll get a taste of the total tranquility on the islands. It's a real back to nature experience especially on Cres where you could expect to see nothing more than gentle waves lapping against the shores of Lake Vrana, a griffon vulture flying overhead and plenty of snakes slithering through the trees. If you're snake phobic, then camping on Lošinj would be a less fraught experience.