We're aware of an issue with this stream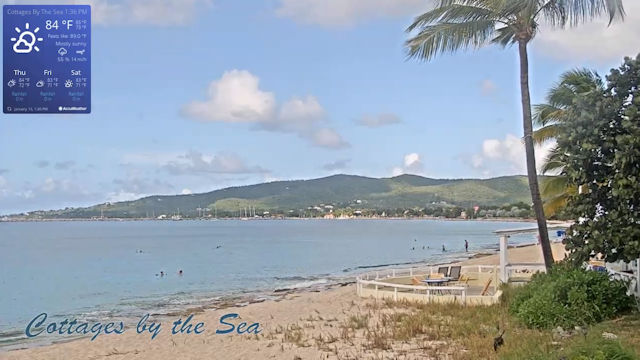 Saint Croix Webcams
If you're previously visited Saint Croix or are planning on taking a vacation there, you'll love these live feeds being streamed from all over the island.
Saint Croix is eighty-two square miles of tropical paradise in the Caribbean Sea that makes up part of the Virgin Island archipelago. It's idyllic to say the least and the views from these Saint Croix webcams will attest to that. Not surprisingly Saint Croix's economy relies on tourism, but there are other industries on the island and they're pretty diverse too.
How do you spoil a tropical paradise? Easy. Build an oil refinery on its south coast. Is there a remedy for that? Probably only a few sips of the world class Cruzan rum produced in the local distillery to make the folks forget the refinery is even there.