We're aware of an issue with this stream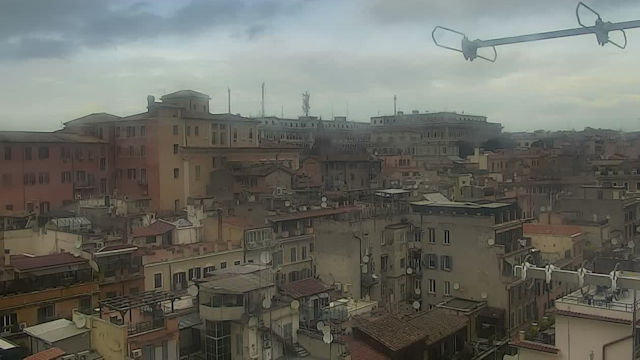 Rome from the Monti Palace Hotel
Rome is one of the most architecturally renowned cities in Europe and famous worldwide for its attractive historic monuments. Rome, away from the tourist attractions, is not always quite so eye-pleasing.
Through this live feed streamed from the Monti Palace Hotel in the city center, you can catch a glimpse of Rome's other face. Old tiered apartment blocks crammed so close together there's not enough space for a spider to crawl between, narrow alleyways and a semi-permanent haze of pollution hanging over the city.
Rome's less pretty side is easily forgotten if you explore with a triple helping of superb Italian gelato in hand. There's so many flavors to choose from, you'll be planning another tour while munching on second helpings.