View Novafeltria. (Opens in a new window).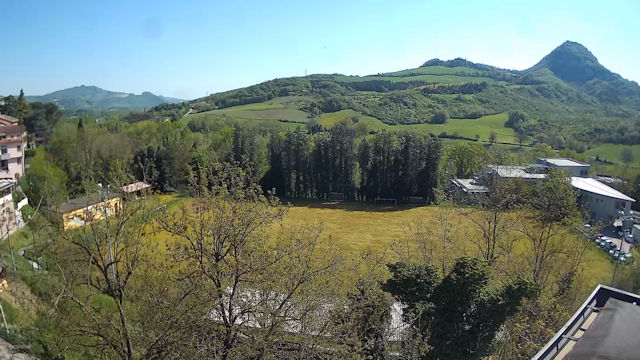 We're aware of an issue with this stream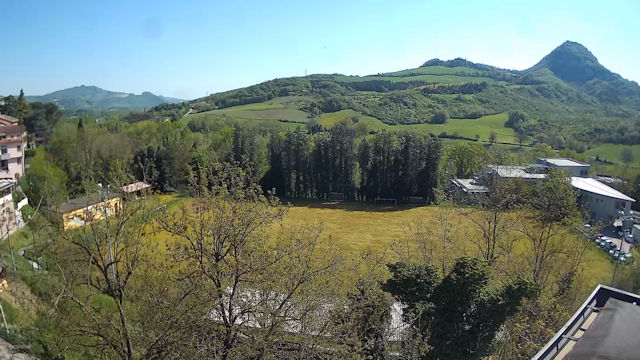 Rocca di Maiolo Webcam from the Hotel Magda, Novafeltria
If you're hoping to take a virtual trek through the hills of the Rimini region of Italy, you've chosen the right webcam to do it. This view from the Hotel Magda in Novafeltria is enough to entice anyone out of bed in the morning and pull their hiking boots on.
The most prominent mound you can see in the distance is the Rocca di Maiolo. While you can't see it on the cam, right at the top of the hill is the ruin of a mediaeval stone fortress, the Maioletto Fortress. The climb up to the ruins is a steep one, but the views from the top are incredible and after the strenuous hike, a perfect spot to sit and eat your sandwiches.