View Margarita Island. (Opens in a new window).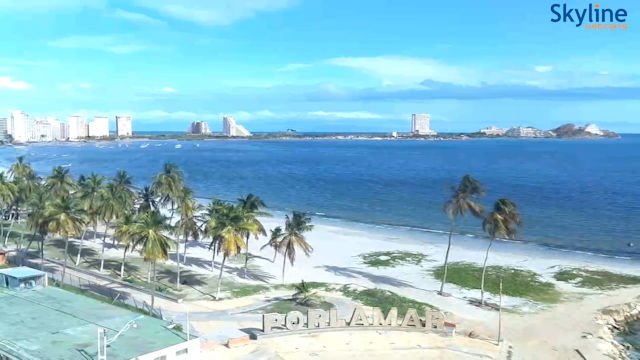 We're aware of an issue with this stream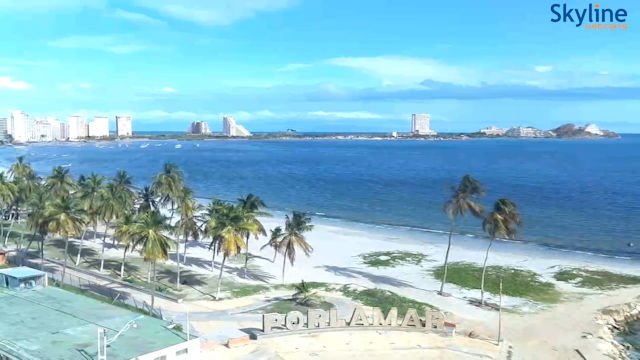 Porlamar Beach, Margarita Island Webcam
Watch palm trees swaying in the breeze along Porlamar Beach on this cam streaming from Margarita Island. It's a beautiful sight spoiled only by the high rise hotels in the background. Luxury always has a price.
Porlamar Beach is on the island's south coast and faces onto the Caribbean Sea. It looks a peacefully perfect place to throw down your towel and relax on the pristine white sand. It would be too, if it wasn't in the flight path for Porlamar Airport. Still, all you need is a good pair of earplugs to block out the noise of the jets flying overhead while you enjoy the topical views.