We're aware of an issue with this stream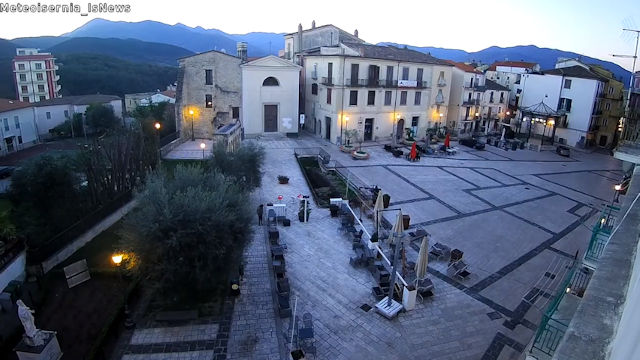 Piazza S. Pietro Celestino (& Fontana Fraterna), Isernia
There's only one word to describe the Piazza S. Pietro Celestino in Isernia – other than square – and that's bellissimo!
Surrounded by the natural beauty of mountains and rivers, the Italian town of Isernia also still has lingering connections to the times of the ancient Romans. They're apparent all over the town too. From the Fontana Fraterna, a rectangular six jet fountain, to its streets laid out with mathematical precision at ninety degrees.
Visit Isernia via this webcam and in some ways, you'll be taking a trip back in time to the days of the Roman Empire. These days though the residents of Isernia prefer to indulge in a cappuccino in the sidewalk cafes on the square rather than wander around shouting hail Caesar and who can blame them when the views are as good as these.