We're aware of an issue with this stream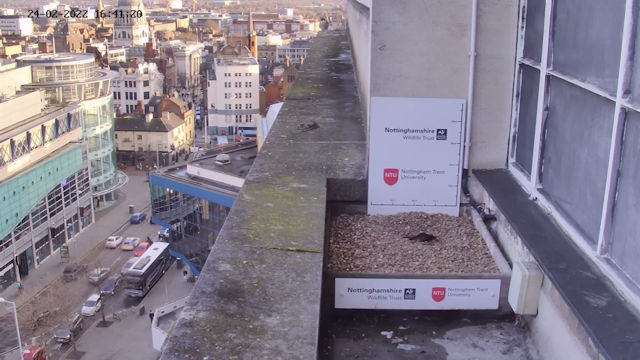 Peregrine Falcons at Nottingham Trent University
While at times it may look abandoned, there's actually more drama on a daily basis in this peregrine falcon nest box than there is in a week's worth of Eastenders episodes.
The nest box, provided by the Nottinghamshire Wildlife Trust, is high up on a window ledge of the Nottingham Trent University's Newton building. Breeding season starts around March time and that's when all the non-stop action happens. Pairs mate, eggs are laid, chicks hatch then grow to maturity before flying off over the city to find a pad of their own.
The Nottingham Wildlife Trust keep a regularly updated online diary about all the happenings at the nest box. It makes great reading and will answer any questions you have about past, present and future broods as the chicks are ring tagged so their movements can be monitored. You can access the diary on the link below.