We're aware of an issue with this stream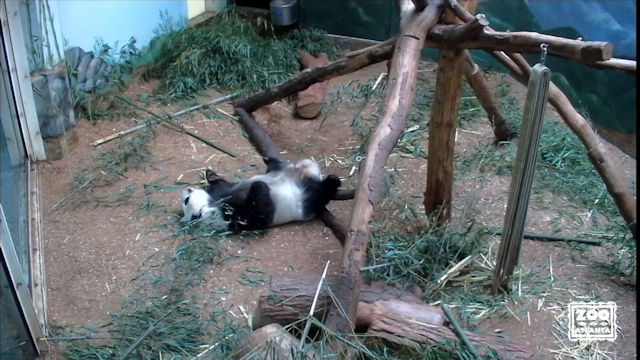 Pandas and Gorillas at Atlanta Zoo
You can catch a good glimpse of two of the world's most enigmatic creatures on these feeds streamed by the Atlanta Zoo in Georgia.
Atlanta Zoo is home to several species that are not native to North America including the giant panda and the western lowland gorilla. The zoo participates in a worldwide conservation program to help increase the numbers of the critically endangered species which will hopefully ensure their continued existence.
While the pandas and gorillas you'll see on these webcams aren't in their natural surroundings, they form an important part of the conservation program and are helping to assure the next few generations of their species continue to exist on the planet.