We're aware of an issue with this stream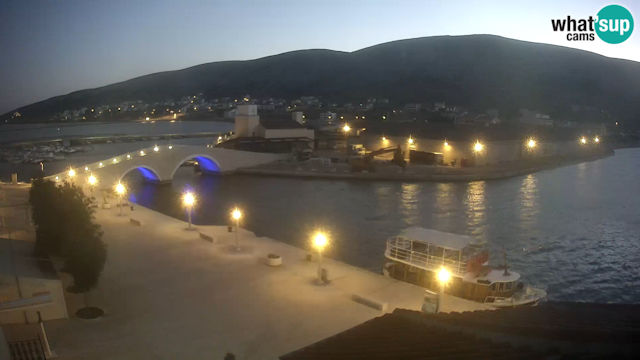 Pag Island Webcams
Pag is an island off the coast of Croatia that's renowned for several things. Its beaches, its archeological sites and its barren, moon-like landscapes. The residents of Pag are also known for their lace and cheese making which, let's face it, are two pretty good ways of passing the time on an island where there's not a lot of anything else to do other than ponder the origins of the Pag Triangle.
Become a master of either of those two skills and not only can you while away the time in a productive manner, you'll end up with something pretty to wear or drape over your table plus have some decent cheese to accompany a bottle of Croatian wine. That sounds so much better than watching the blades of a wind turbine spin or waiting for the sun to evaporate a pool of sea water and turn it into salt – both of which are Pag's other main industries.
If you're curious about the Pag Triangle, you're not alone. Whether the quadrilateral markings in the earth near the village of Kustci were made by a UFO in the late 20th century or not still remains unclear. Considering the lack of interesting activities on Pag, the markings could well be a message from one alien to another that translates to – help, get me out of here.