We're aware of an issue with this stream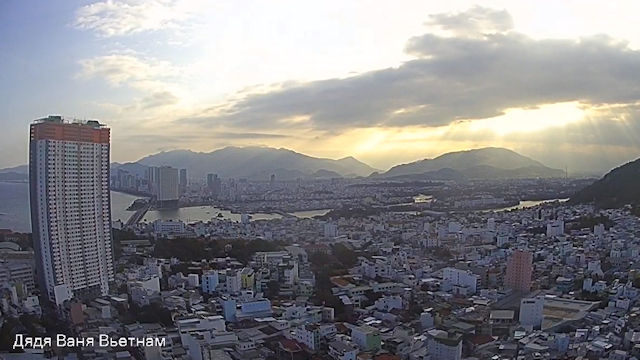 Nha Trang Webcams
Take a look at Nha Trang with this cityscape feed and there's one thing that's pretty obvious from the start. Some of its buildings are more outstanding than others and those are just the ones you can see.
Nah Trang is a resort city on the South China Sea coast of Vietnam full of skyscraper hotels that totally dwarf the surrounding urbanity. Ranking in the top ten tallest in the country is the Nha Trang Best Western Premier Havana Hotel with a staggering forty-one storys. Yes, it's the one you can't miss on the feed.
If you go swimming in Nha Trang and come out of the water with wild looking hair, comb it quick or it could end up as an ingredient in the top local delicacy – bird's nest soup. Even hair soup would be preferable to another popular dish in Nha Trang – bún cá sứa – a jellyfish and noodles dish.
Considering the rarities of Nha Trang cuisine, it might be the perfect destination for a weight-loss oriented vacation. There'd be no need to exercise!