We're aware of an issue with this stream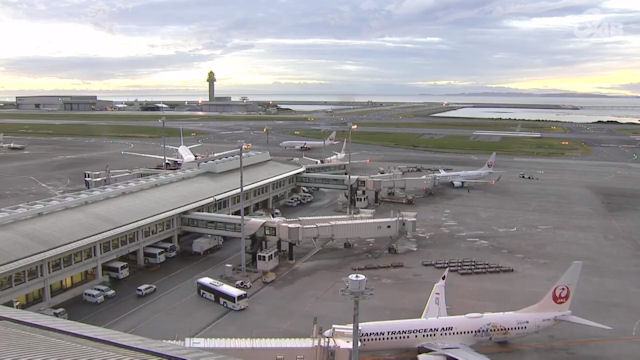 Naha Airport Webcam
Get a close up view of the planes taxiing out to the runways on this live feed from the Naha Airport webcam.
Naha Airport perches on the south-west coast of the Okinawa Prefecture. It has two runways, one of which is ten thousand feet long and ends abruptly almost overhanging the Pacific Ocean. That means hairy take-offs and landings for many of the twenty million passengers who use the airport annually.
Ear plugs are definitely recommended when viewing this live stream from the Naha Airport webcam. There's sound too and it can get pretty noisy.