We're aware of an issue with this stream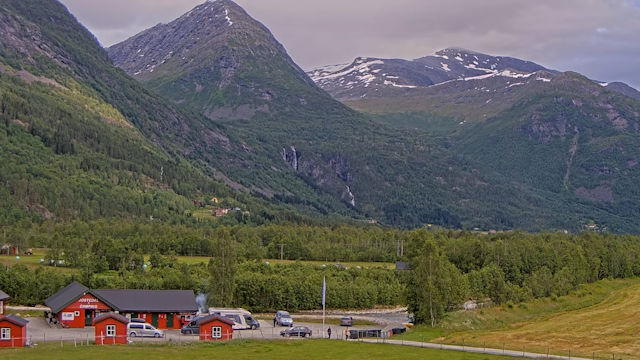 Mountainous Views from Jostedal Hotel
There are rural places in Norway and then there are even more rural places in Norway that are so off the beaten track they make you wonder how anyone ever knows about them, let alone finds them.
The Jostedal Hotel where this live feed is streamed from is definitely one of the latter. Located somewhere in the mountains, as you may well have noticed, between the Jostedalsbreen National Park and the Jotunheimen National Park in southwest Norway, getaway destinations really don't get much more remote than this.
What makes people go out of their way to stay in a wooden hotel in the middle of nowhere? Several things including the peace, tranquillity and the incredible surrounding landscapes, but it's mostly to get up close to the Jostedalsbreen glacier. When you want to go skiing in summer or hiking on ice then this is the place to head for.