We're aware of an issue with this stream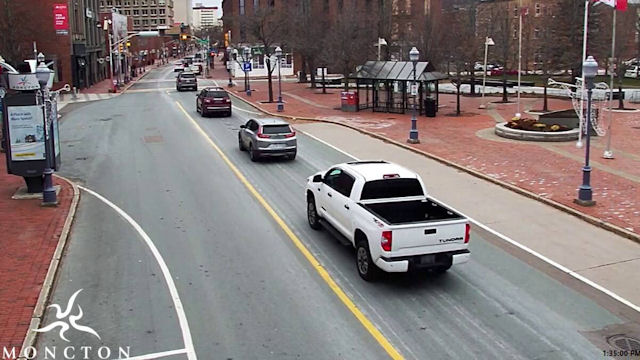 Moncton City Cams
Moncton is built along a bank of the Petitcodiac River in New Brunswick, Canada. Sounds picturesque, but isnt.
Unlike most other riverside cities, in Moncton being by a waterway doesn't improve the scenic views. The dirty brown color of the river water, caused by an excessive silt content, has earned it the nickname – Chocolate River.
While messing about on the river or going fishing in Moncton might not be very appealing, the city has one very unusual attraction to compensate for that. In the city suburbs there's a weird and wonderful, natural optical illusion called a gravity hill. On Moncton's magnetic hill what appears to be going up is actually going down. Work that one out if you can!