We're aware of an issue with this stream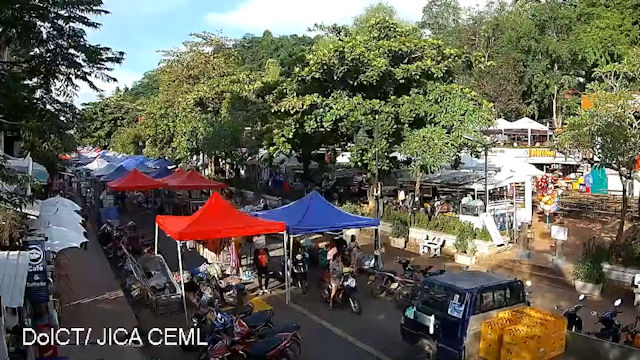 Luang Prabang Webcams
If you love watching vehicle related near misses you are going to be enthralled for hours with the action on the intersection feed streaming live from Luang Prabang in Laos. It's totally mesmerising and if you can manage to work out who actually has the right of way you deserve a medal.
Luang Prabang's daily morning market is almost, but not quite, as chaotic as the roads, which is hardly surprising. The once royal city of Luang Prabang has a population of over fifty thousand and the market is where most people shop for fresh produce as supermarkets are few and far between.
If you click into the cams at the crack of dawn you may well be able to witness Luang Prabang's colourful morning spectacle. Every day just before six, hundreds of orange-robed Buddhist monks come down from the temples to collect food and alms from the people. Guess that's one way of keeping the monastery shopping bills at an affordable level.