We're aware of an issue with this stream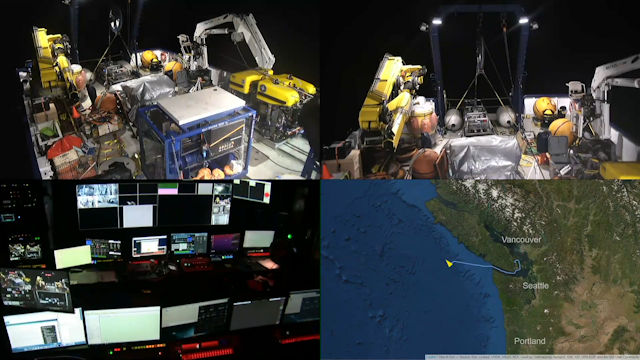 Live Ocean Exploration Onboard the Nautilus
With this webcam you can join the E/V Nautilus on their underwater explorations as they search the depths hoping to make some more titanic discoveries.
There have been some rare discoveries made by this amazing team of scientists too. From lost shipwrecks to a group of octopuses numbering more than a thousand, unusual species of marine life like the googly-eyed stubby squid that have never been seen before, and spurting geyser-like hydrothermal vents on the seafloor.
The bottom right hand screen of the multistream feed will show you which body of water the Nautilus is located in at any one time. Stay with it as you never know when or where their next major discovery is going to happen or what it might be.