View Piazza della Fontana. (Opens in a new window).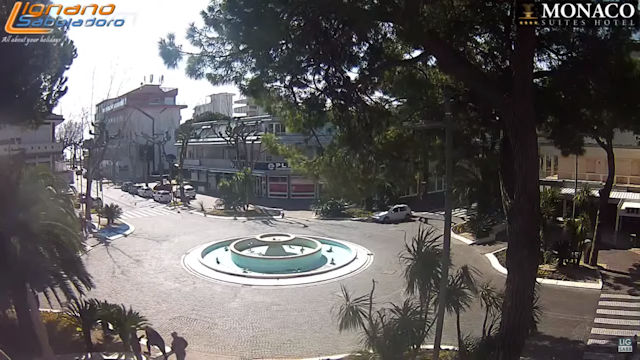 We're aware of an issue with this stream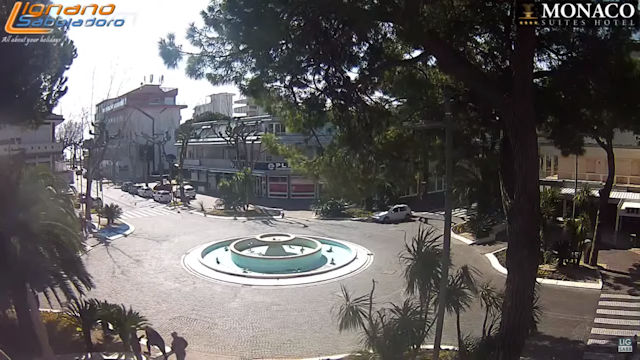 Lignano Sabbiadoro Fountain and Beach Cams
Lignano Sabbiadoro is a resort town in north-east Italy with a name that doesn't exactly roll off the tongue. Our tip is – if you can't pronounce it then write it down because it's a place worth remembering for a number of reasons.
Lignano Sabbiadoro is located on a peninsula with the Adriatic Sea on one side and the Marrano Lagoon on the other. It has a marina with five-thousand plus moorings for yachts, excellent beaches that are deserted in winter but crammed with sunbeds in summer and a historic district with a fountain adorned plaza. As well as several water parks and amusement parks, the town has a five kilometer long pedestrianized shopping zone with more stores, cafes and trattorias than you could hope to visit in a month.