We're aware of an issue with this stream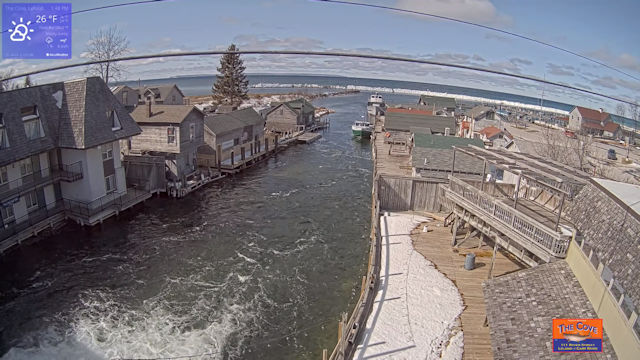 Leland Fishtown & Lake Michigan View
If you're familiar with the term shanty town, but have never seen one, you're in the right place to remedy that with this Leland Fishtown webcam.
Leland is a town on the north-east shore of Lake Michigan. Its long association with the fishing industry dates way back to the mid-1800s. It was in those times that early pioneering settlers built the wooden structures you can see on this feed streamed by The Cove.
The shanties line the sides of the Leland River where it runs through the town and out into the lake. These well-preserved historic, and very characterful buildings are connected by docks and quays and attract thousands of visitors every year. It's a great place for taking photos and an even better one to sit down and indulge in a seafood lunch while enjoying the views of Lake Michigan.