We're aware of an issue with this stream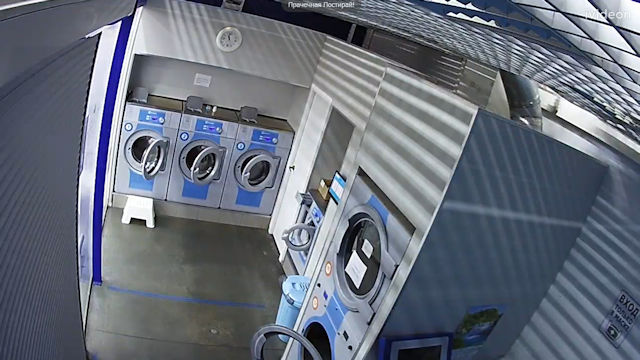 Laundromat Webcams in Biysk
There are times in your life when the moment is right to think about getting a new hobby. If you're spending your free time watching other people's clothes getting washed in these laundromat live feeds streaming from Biysk in Russia, maybe that moment has come.
Built on the banks of the Biya River, Biysk is a beautiful city that's full of incredible architecture, and interesting historical sites that's surrounded by even more amazing countryside. They're all elements of the city that won't be apparent on these Biysk webcams no matter how long you view them for. 
Watch long enough and you may see a cascade of suds flowing out of one of the machines if you're lucky. Otherwise watching the laundry go round and round is about as exciting as it gets. That said, if you're studying for a doctorate in how different nationalities do their laundry, these laundromat cams could turn out to be quite informative.