We're aware of an issue with this stream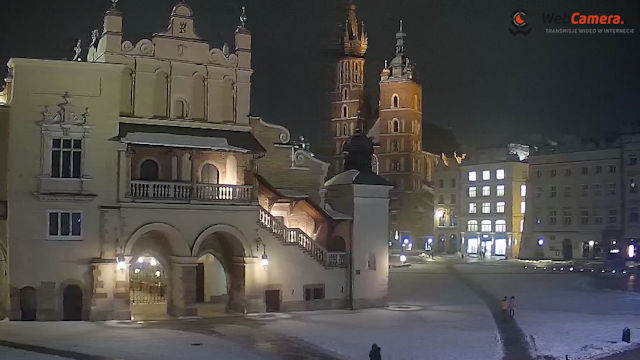 Kraków City Webcams
When you've been to Kraków then you'll know it's somewhere worth exploring more than once. If travel is not on the agenda then revisit, or discover it for the first time, with these Kraków webcams streaming from all over the city.
Kraków is one of the most historic and attractive cities in Poland. Once the capital of the country, it's  center is a renowned UNESCO World Heritage Site with endless streets lined with historic buildings to investigate. There's a lot to see so sightseeing around Kraków can build up a healthy appetite especially when there's a nip in the air – which there often is. 
One way to maintain energy levels is with a big bowl of Bigos stew. Bigos can be made from any type of meat, but one essential ingredient it's never served without is smoked Polish sausage. If you're in Kraków and your Bigos is sausage-less – send it straight back. The waiter probably snaffled the tasty sausage on the way to the table.