We're aware of an issue with this stream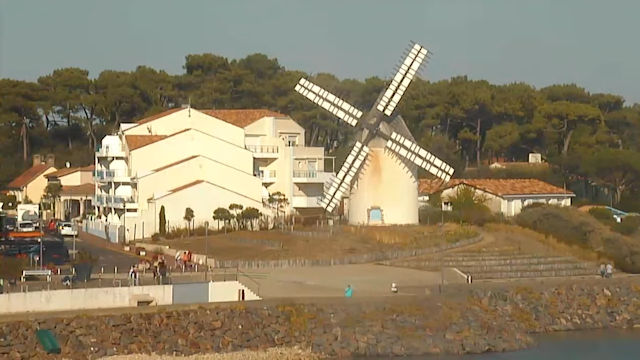 Jard-sur-Mer Webcam
Jard-sur-Mer is a resort town on the Cote de Lumiere in western France. It isn't the French Riviera by any means, but it does have its own sleepy, laid back appeal.
Quiet beaches, coastal trails, and a few historic ruins like the 12th century Abbey Lieu-Dieu make it a popular place for walking holidays. The beautifully renovated Moulin de la Conchette you can see on this Jard-sur-Mer cam is a flour mill built in the 19th century and while it's no longer operational, it is very photogenic and pretty enough to be the town's well-known landmark.
Artists are drawn to the area too mainly for the quality of the natural light so don't be surprised if you spot someone setting up their easel in front of the windmill. You never know what masterpiece they might be about to create. Does the windmill go round? You'll just have to keep watching to find out.