We're aware of an issue with this stream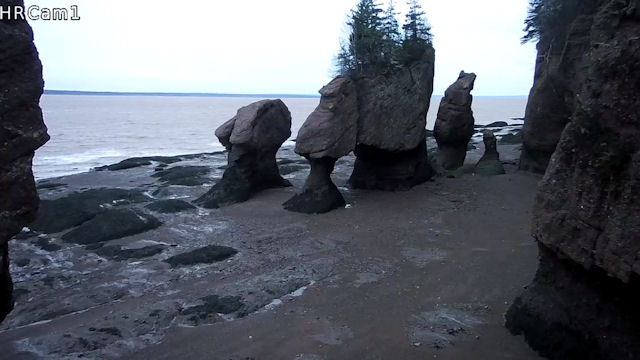 Hopewell Rocks Cam
View the erosive effects the power of the ocean can have by taking a look at this live feed from the Hopewell Rocks webcam. It's awe-inspiring.
The Hopewell Rocks are giant, tree-topped sandstone formations on the Bay of Fundy shores in south-east New Brunswick in Canada. Funday Bay experiences the highest recorded tides of anywhere in the world and they occur twice daily. Those powerful ocean surges have carved away at the soft rock leaving them in a myriad mix of unusual forms including one that resembles ET.
Take a look at the stream from the Hopewell Rocks cam when the tides in and then when it's out. It'll be different both times. When the tides up waves will be crashing against the rocks. When it's out, you'll see a sandy beach littered with ocean debris – the natural kind not plastic.