We're aware of an issue with this stream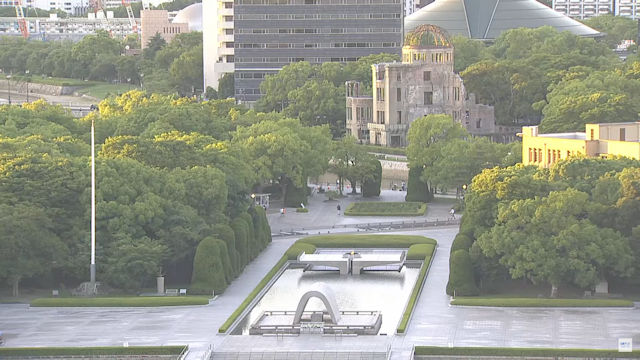 Hiroshima Peace Memorial Park Webcam
It's good to look at this peaceful park scene while remembering the atrocity that created the space in which it's located.
The 6th August 1945 is the date when the US unleashed its horrific nuclear attack on Hiroshima. It's a date that will be forever carved in the city's history and the death and destruction will never be forgotten.
Memorial services are held in the park every year on the 6th August in the form of a ceremony followed by a minute's silence at the same hour of the A-bomb's explosion. There's also a floating lantern ceremony held on the Motoyasu River in remembrance of the lives lost.