We're aware of an issue with this stream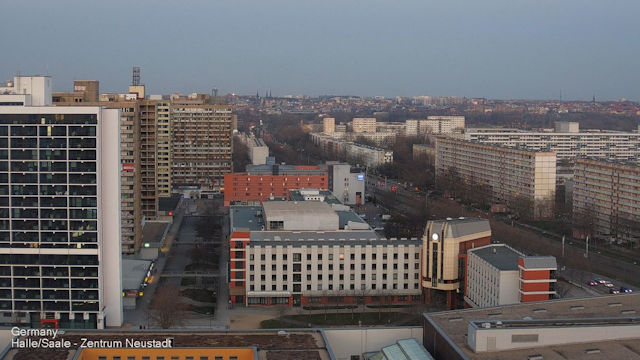 Halle-Neustadt Skyline Webcams
Halle Neustadt in eastern Germany is an urbanisation that was constructed in the early 1960s to house employees of a chemical plant.
Once a city in its own right, Halle Neustadt is now just a suburb of Halle and one where people are not always so keen to live. While they may have built plenty of tower blocks back in the day and installed a tram line so people could get to work, they forgot the rest of the amenities that make a place liveable.
Over the past two decades the population of Halle Neustadt has halved and many of the high rises stand empty. Maybe it's time to knock them down and start again, because as you can see on these live feeds, Halle Neustadt has about as much character as a blank piece of paper.