We're aware of an issue with this stream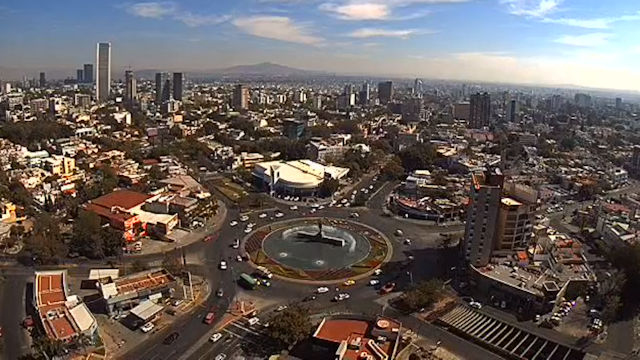 Guadalajara City Webcams
Guadalajara in Mexico may appear to be a modern metropolis when you view it on this webcam, but it's a city with its roots firmly buried in tradition. Think tequila distilling, mariachi music and charreria – Mexican rodeo.
Guadalajara has plenty of historical monuments alongside modern buildings, green spaces to rival any city worldwide and a cuisine that dates back to the time of the Aztecs. Some things are better forgotten though, and thankfully, human flesh is no longer used in the preparation of pozole, a typical meat stew served in the city.
What makes Guadalajara special is its people and continued connection to the past, but watch this Guadalajara cityscape feed at night and it looks about the same as a game of pac-man would after you'd had a couple of shots of tequila. Andale! There's something to be said for breaking with tradition after all!