We're aware of an issue with this stream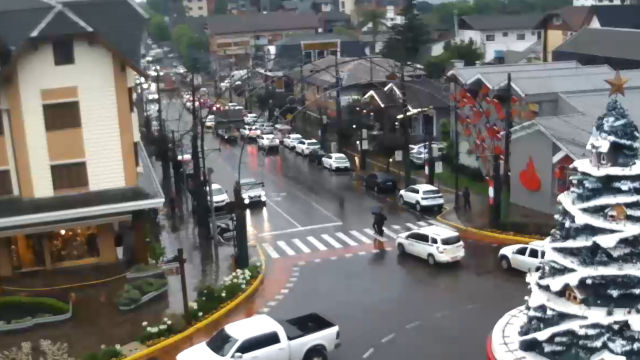 Gramado Mountain Resort Webcams
While Gramado may be in the mountains of southern Brazil, there's no denying it could just as easily be a town in the Bavarian Alps of Germany if superficial appearances are anything to go by. There's a good reason for that.
In the late 19th century an influx of German settlers arrived in Gramado and decided to stay. Why is anyone's guess, but the location probably reminded them of home. The German influence on the town didn't stop there. In the mid-20th century one of the prominent residents of the time even imported trees from the Black Forest to plant around a lake he'd made. Black Lake is now one of the most scenic and most visited spots in Gramado.
Not content with its existing natural and architectural beauty, Gramado takes on another dimension from mid-November onwards when it hosts the largest Christmas celebration in Brazil. The Natal Luz festival attracts over a million and a half visitors to Gramado every year. You may be able to catch a glimpse of the thousands of fairy lights adorning the streets on these cams if you're lucky. But if it's foggy, then you'll see nothing but Brazilian mountain mist.