We're aware of an issue with this stream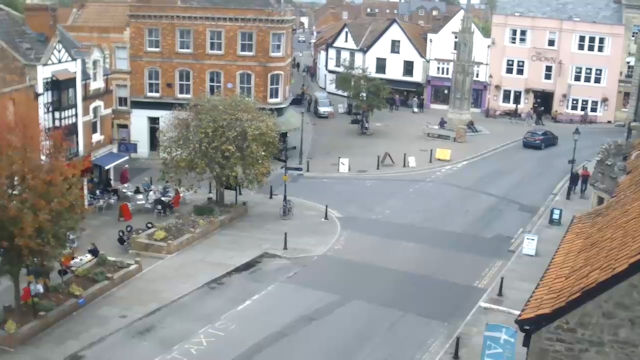 Glastonbury Marketplace Webcam
Type Glastonbury into your Google search and what will come up is page after page for the Glastonbury music festival. If that's what you were hoping to see with this Glastonbury webcam, you're sorely out of luck.
Glastonbury is a town in the county of Somerset, which is incidentally renowned for its cider, in southwest England. Although Glastonbury gives its name to the popular five day event it actually takes place around eight miles away in the village of Pilton.
All you're going to see on this live feed from Glastonbury is the town marketplace where you can see the odd historic building or two, and the market cross. The market cross is a spire-like 19th century monument erected to denote that a market is permitted to be held there. Do they hold a market in the market square today? No, they do it once a week on a Tuesday around the corner in front of the town hall.