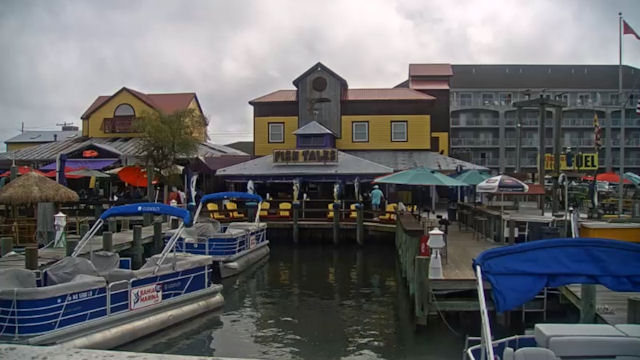 Fish Tales Restaurant Webcams – Ocean City
Opened in 1983, this quaint place situated on the bay at 22nd Street in Ocean City serves up tasty bites and meals, cocktails and something for everyone and even has a playground for the kids! At night the outside tables are lit up by tiki torches for that extra special touch.
The webcams show what you'd expect when you turn up, a pleasant view out to the bay past the dock, the perfect place to have a cool drink from the happy hour menu.