We're aware of an issue with this stream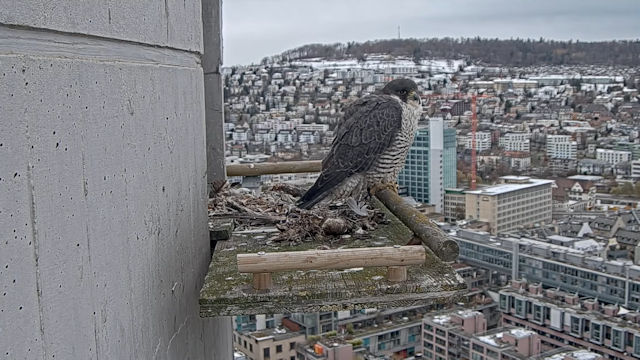 Falcon Webcams Overlooking Zurich
There are bird's eye views and then there are sensational bird's eye views. What you can see of Zurich on this live falcon feed streaming from the office building of the city's Civil Engineering and Disposal Department definitely falls into the second category.
The camera was put in place by the GSZ, Grun Stadt Zurich, which is the parks and open spaces section of the aforementioned department. They're responsible for, among other things, the wildlife that lives in the urban environment of Zurich and there's a lot more than you imagine there might be.
The GSZ publishes an online magazine,Tierwelt, about all the animals and birds in Zurich and the surrounding countryside as well as lots of interesting articles about the inhabitants of Zurich Zoo. If you can read Swiss, great. If not, Google translate does a pretty good job converting the text to English.