We're aware of an issue with this stream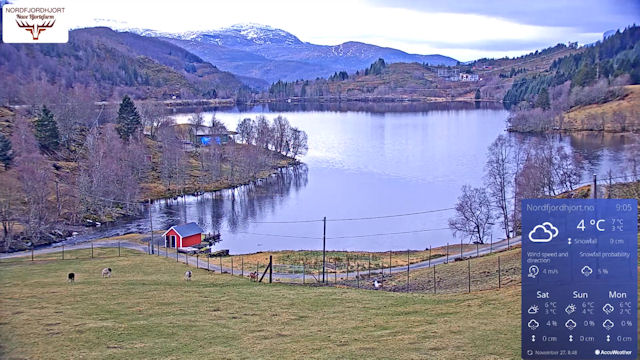 Deer Farm in Nave, Bryggja
When is a deer farm not a deer farm? When it's the Nordfjord deer farm in the remote village of Nave in the Bryggja district of western Norway.
There's probably no animal more emblematic of the Nordic country of Norway than reindeer and if they have big antlers, well, even better. The Nordfjord deer farm has a herd of seventy or so deer that can be seen grazing in their paddock which has incredible views of the very scenic Nordfjord.
While the deer don't appreciate the stunning vistas of the fjord, visitors to the park do. They also enjoy the huge range of outdoor activities the park provides throughout the year. At this deer park you can learn to throw an ax or how to lasso, go fishing and canoeing, play paintball, hike, ski and have a barbecue. Just don't tell the deer venison steaks could be on the menu.