We're aware of an issue with this stream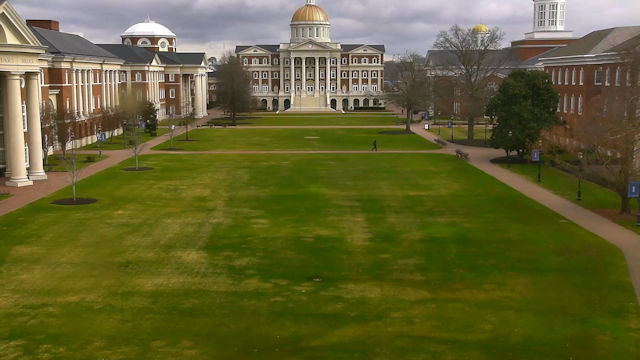 Christopher Newport Hall Webcam in Newport News
It's a presidential moment when students first arrive at Christopher Newport University in Newport News, Virginia and understandable if they get confused thinking they're heading for the US Congress instead.
All new attendees at the CNU have to go to the Christopher Newport Hall to complete their admission. The hall sits at the end of a stretch of very stately lawn and resembles a miniature White House.
Built in 2015, Christopher Newport Hall's architecture echoes the grandeur of the iconic grand mansion, but on a smaller scale. Its governmental presence is enough to make any student think twice about planning an after midnight campus party.